This function is very interesting because it allows automatically to visualize in real time the Chords included in Midi file. You can also View and print "Song-Book"
To who this function can be useful?
To professional musicians "to understand" the harmonic turn of a song not known and play it.

To who want "amused" to play the guitar, keyboard or whichever other instrument on midi song.

To who it wants to learn to play.
We verified that using this aid the children and boys learn easy to set up the chords on keyboard.

to all the " onlookers"...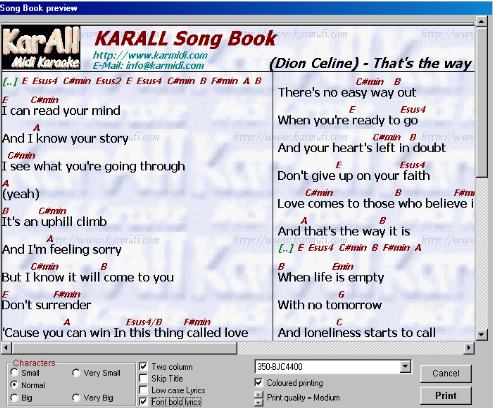 Functions